Good morning Sweet Stampers! Did those of you on BST remember to put your clocks back? Hope you're managing to make the most of your extra hour.
We had a fabulous response to our Halloween challenge. The quality of the entries was outstanding and I really couldn't choose just one project for the Spotlight feature, so here we are with a Top 3... no, wait ... a Top 5!
Here they are, in no particular order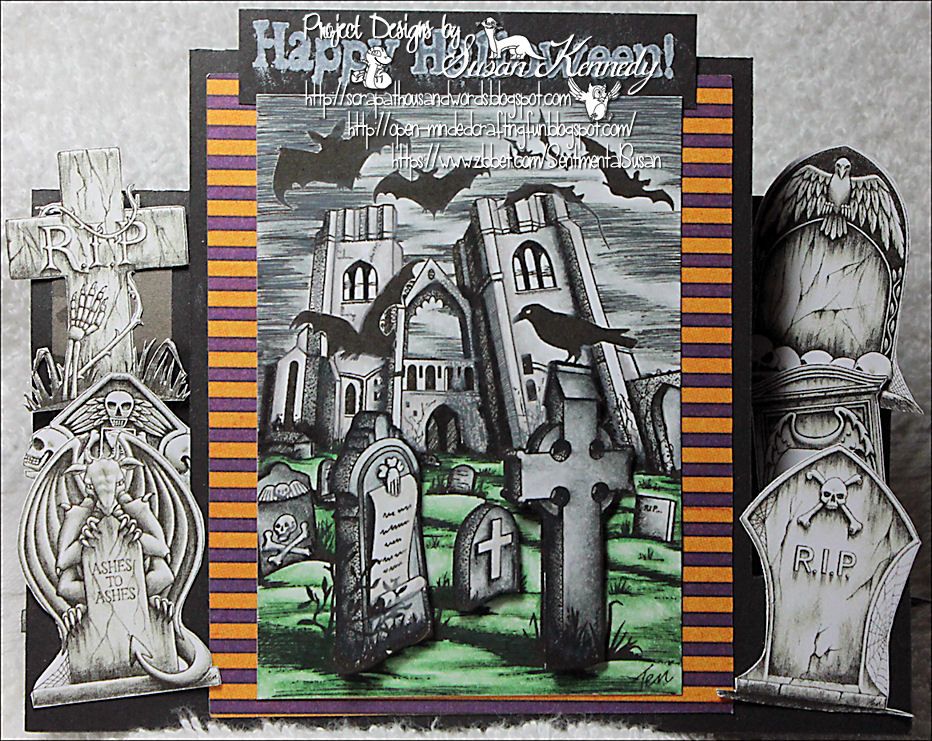 I think this selection is a really good example of the variety of entries we receive each week - all so different yet all brilliant in their own way. Well done, everyone - please take our Spotlight Winner's Blinkie (under the tab at the top of the page) to display on your blogs.
A clever bit of planning by Fi and Abi, I suspect, means that our sponsor for this challenge is, appropriately,
Crafty Devils
, who have a £15 voucher for their online store to give away to our randomly chosen winner.
Would you believe it - how spooky is that! Congratulations
#13 Andrea
! Please contact Abi and Fi (there's an email link in the sidebar) to claim your prize.
Now for our latest challenge. We'd like you to make ANYTHING ... as long as it's not a card! We're being sponsored by
Di's Digis
and
Marianne Designs
, so there will be 2 prizes to give away next Sunday. Remember, though, you must STAMP to be eligible for entry into the prize draw.
Have a fabulous week and Happy Stampin'!
♥ Love from the Sweet Stampin DT ♥